Week one
the robot and KC with her spinner

chickendoodle




Posts

: 404


Join date

: 2017-02-18



Week 2 Each week,
will answer questions to make a HG trend. The HG who becomes the most trending, will earn a certain power. The person who is least trending will receive a punishment for the week. The APP STORE in the house is located upstairs, past the HOH bedroom.
Each HG will have to place their hand on the scanner and will either get an "ACCESS DENIED" message if they are neither top/bottom trending, and will get "ACCESS GRANTED" if they are top/bottom trending. Both top/bottom trending HG's will have the chance to pick from a list of apps (w/o descriptions or knowing what they are picking).
WEEK 1 - LEAST TRENDING -- FAYSAL
-- Faysal chose Hamazon. If you have been watching the feeds this week, Hamazon delivers a brown box to the front door each day with a plate of vegan ham he must eat.
WEEK 1 - MOST TRENDING -- SAM
--
picked (+1 Bonus Life) giving her the ability to save herself or someone else up until the 4th eviction. If the app is not used by the 4th eviction, the 4th evicted person will automatically be returned to the game.
shed tears of joy when she saw what she chose (knowing she can't go home, yet)

chickendoodle




Posts

: 404


Join date

: 2017-02-18



Week 2
Rachel won the crap app
Tyler won the power app

chickendoodle




Posts

: 404


Join date

: 2017-02-18



Week 3



won the power app




Hay won the crap app



chickendoodle




Posts

: 404


Join date

: 2017-02-18



KC the Health nut

chickendoodle




Posts

: 404


Join date

: 2017-02-18



Brett and Granny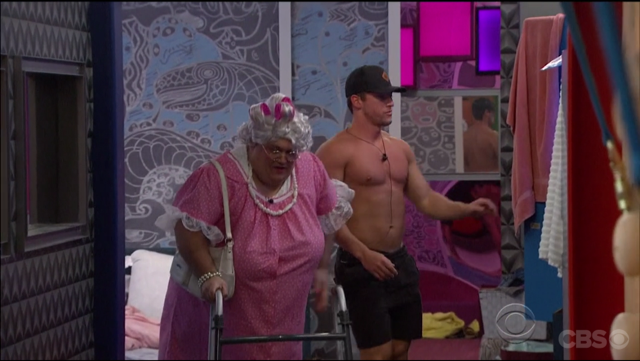 chickendoodle




Posts

: 404


Join date

: 2017-02-18



Rockstar in her cooking outfit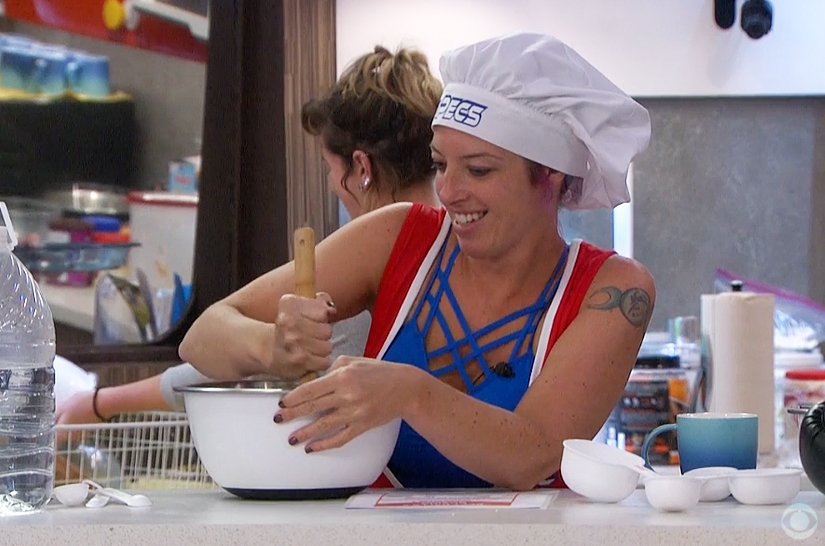 chickendoodle




Posts

: 404


Join date

: 2017-02-18





Similar topics
---
Permissions in this forum:
You
cannot
reply to topics in this forum